Teen Programs
​
Teen Summer Reading

(see more instructions below) - Summer reading challenges will be now be tracked online through a program called Beanstack. Registration is open now. Visit lawrencecountylibrary.beanstack.org
​
​
Teen Imagine Your Story SummerQuest
Sign up online
Visit https://lawrencecountylibrary.beanstack.org/ to create an account and start reading.

Log your reading and activities to earn prizes.

Every 2 hours read the teen earns a prize, 10 hours of reading, 2 book reviews, and a few activity challenges will complete the challenge!
Want it on your phone? Download the app!
Download the Beanstack Tracker App for Android or iPhone
Hit the blue "Get Started" link

Anser Yes to the question - Does your School, Library or Bookstore already use Beanstack?

Type in "Lawrence County"

Click on the link titled Lawrence County Federated Library System
From there you can log in or create your account!
​
Youth Services Health and Safety Plan - Summer Programming 2020
At New Castle Public Library we take your family's health and safety very seriously. In order to provide a safe and wonderful Summer Reading Program, this summer will look much different than in summers past. However, it will still be rewarding and enjoyable.
Summer Reading Program
Exciting News! This year the Summer Reading Program will be all online at https://lawrencecountylibrary.beanstack.org/ You can access it from your phone, a computer, or even ask a staff member to help if you are unable to log on yourself. You can find more information on our website https://www.ncdlc.org/ or call 724-658-6659, ext 106.
​
Programming
This summer the majority of our programming will be happening virtually. There is a Zoom Storytime every weekday morning at 10 a.m. Also, there are videos posted daily on our YouTube channel and FaceBook page.
In-Person Programing
Any in-person programs will be held outside, weather permitting (events will be cancelled if inclement weather occurs).
In accordance with CDC guidelines, Pennsylvania's Department of Health and New Castle Code enforcement we are allowed gatherings of 75 people or less in an outdoor space that allows for social distancing.
New Castle Public Library employees and volunteers will be required to wear masks and practice social distancing during all in-person programs. For everyone's safety, and in compliance with the PA Department of Health requirement, we must require attendees over the age of 2 to also wear masks and to adhere to social distancing recommendations.
A sanitizing station will be provided and equipment (if any) will be wiped down after each use.
If you have any questions/concerns, we will be happy to assist you. Please contact us at 724-658-6659 ext 106
Thank you for your patience during these unusual times.
​
Programs for Teens in Grades 6-12
A library card is not required to attend library events.
Be sure to check our calendar and announcements for upcoming events!
​
Click here to sign up for our monthly Youth Services Department E-newsletter
to stay up-to-date on all of our programs.
​
​
​
Questions?
Call 724-658-6659 x111 or ssavage@ncdlc.org
Teen Volunteers
​
If you are under 18 and would like to volunteer,
please download, complete, and return the teen volunteer application to the Youth Services Department.
​
​
​
​
Questions? Call 724-658-6659 x106
​
POWER Teens provides online resources including full-text research e-resources, collections of photographs and documents, the statewide catalog of materials held in libraries throughout Pennsylvania, and Chat with a Librarian.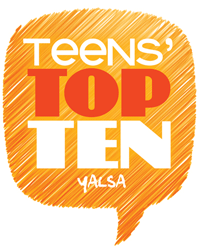 The YALSA Teens' Top Ten is a "teen choice" list, where teens nominate and choose from their favorite books of the previous year!
Teen Read Week is a national adolescent literacy initiative created by the Young Adult Library Services Association (YALSA). It began in 1998 and is held annually during the third week of October.
Banned Books Week is an annual event celebrating the freedom to read. Typically held during the last week of September, it highlights the value of free and open access to information.
The Online Writing Lab (OWL) at Purdue University houses free writing resources and instructional material. Students, members of the community, and users worldwide will find information to assist with many writing projects. Teachers and trainers may use this material for in-class and out-of-class instruction.
Teen Ink is a magazine, blogs, book series and website written entirely by teens. An excellent resource for teen writers and artists.
Teen Issues
Looking for information about...
Applying for College
Abusive Relationships
Teens Health- defines healthy and abusive relationships

Red Flag Campaign- list of warning signs for potentially abusive relationships

Love is Respect- answers questions such as why do people stay in abusive relationships
Drug Addiction/Abuse
Eating Disorders