Teen Programs
​
Programs for Teens in Grades 6-12
A library card is not required to attend library events.
Be sure to check our calendar and announcements for upcoming events!
​
Click here to sign up for our monthly Youth Services Department E-newsletter
to stay up-to-date on all of our programs.
​
ALL PROGRAMS CANCELLED THOUGH APRIL 6
​
FANtastic Fandom
Typically first and third Mondays of the month @ 6 p.m.
Feb. 3
For teens in grades 6-12 ONLY
Celebrating all your favorites. Bring anything you want to discuss or share.
We vote on what to view. Majority rules.
​
Beatnik Café
Typically second Monday of the month @ 6 p.m.
Feb. 10
All ages; best for teens and adults
Enjoy local music and entertainment in an open-mic environment.
If you are interested in performing, call Sharon at 724-658-6659 ext. 111.
​
Also for Teens
​
Homeschool Hot Spot
Tuesdays @ 10 a.m. - 1 p.m.
Jan. 14 - April 28
Best for homeschool families with kids ages 6+
Homeschool families are invited to this relaxed style co-op where our minds can conquer
language arts projects (such as writing, research, and public speaking) and art (including visual aids and hands-on projects)
in a group setting. No curriculum requirements; bagged lunches welcome!
​
Pokémon Club
Thursdays @ 4:30 p.m.
Jan. 16 - April 30
For school age kids and teens
Join fellow trainers to talk Pokémon, have card battles, or play on your 3DS.
This is a go-with-the-flow program that's fun for newbies and experts alike.
​
Paws to Read
1st Saturday of the month starting at @ 11 a.m.
Feb. 1
Limited space; call to register for a 15 minute time slot
For school age kids and teens
Boost your reading skills with the help of a furry friend.​
​
LEGO Build Club
2nd Saturday of the month @ 2 p.m.
Feb. 8
Best for school age children and teens
Build a project at home to bring in, or use the bricks we have here! Donations welcome.
​
Crafternoon
3rd Saturday of the month @ 2 p.m.
Feb. 15
Best for families
Bring your friends in for card games, board games, or bring your own tabletop game.
​
Nintendo Club
Tuesdays @ 4:30 p.m.
Jan. 14 - April 28
For school age kids and teens
Bring your own system and games to share, or play what we have here. Games must be family friendly.
​
​
Questions?
Call 724-658-6659 x111 or ssavage@ncdlc.org
Teen Volunteers
​
If you are under 18 and would like to volunteer,
please download, complete, and return the teen volunteer application to the Youth Services Department.
​
​
​
​
Questions? Call 724-658-6659 x106
​
POWER Teens provides online resources including full-text research e-resources, collections of photographs and documents, the statewide catalog of materials held in libraries throughout Pennsylvania, and Chat with a Librarian.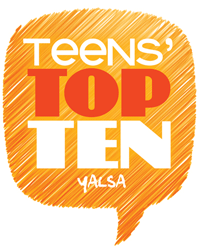 The YALSA Teens' Top Ten is a "teen choice" list, where teens nominate and choose from their favorite books of the previous year!
Teen Read Week is a national adolescent literacy initiative created by the Young Adult Library Services Association (YALSA). It began in 1998 and is held annually during the third week of October.
Banned Books Week is an annual event celebrating the freedom to read. Typically held during the last week of September, it highlights the value of free and open access to information.
The Online Writing Lab (OWL) at Purdue University houses free writing resources and instructional material. Students, members of the community, and users worldwide will find information to assist with many writing projects. Teachers and trainers may use this material for in-class and out-of-class instruction.
Teen Ink is a magazine, blogs, book series and website written entirely by teens. An excellent resource for teen writers and artists.
Teen Issues
Looking for information about...
Applying for College
Abusive Relationships
Teens Health- defines healthy and abusive relationships

Red Flag Campaign- list of warning signs for potentially abusive relationships

Love is Respect- answers questions such as why do people stay in abusive relationships
Drug Addiction/Abuse
Eating Disorders